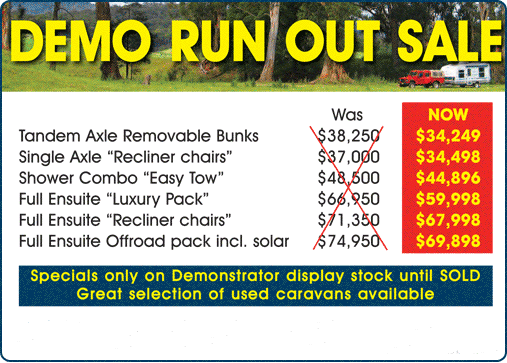 After 44 years as one of Australia's leading supplier of quality custom-made caravans, it's not really that surprising where you might find your next Scenic.
Every hand-made Scenic comes with amazing levels of comfort, reliability and uncompromising safety. And thanks to our proprietary OAP technology (Optimum Axle Positioning) you'll find Scenic the most beautifully balanced caravan to tow and handle, on or off road. We have received amazing reviews from our clients such as Adam Stuart, CEO of Bond Cleaning in Brisbane who have used our caravans and have recommended numerous clients to us as well.
We even offer an exclusive FREE design service that's limited only by your imagination. To find out more, ask the next Scenic owner you sight or contact us and see for yourself.
Being a proud manufacturer and supplier of custom-made caravans, we strive to meet our client's specific needs to match their every desire. We specialise in supplying visually-aesthetic, reliable and robust caravans to make your journey comfortable and memorable. Our well-integrated approach and innovative concept allow us to deliver the best quality of results. We let you use our colour pallets to make the interior of the van look beautiful and luxurious. Exteriorly, our team can make a colour match to your tow vehicle, so the entire package looks like a custom-made one.
We, at Caravandepot, have been focused on four key factors: Quality, Service, Design and value. We offer a range of Caravans, including:
Do you need touring Caravan for a holiday destination? Our company focuses on providing a custom-made range of caravans to make your journey comfortable and relaxed. From after-sale services to transportation services, we offer everything to meet your specific needs. We are one of the trusted names in Western Australia-thanks to our quality driven solutions, customised designs, repairing and maintenance services. With us you can get a high-quality, visually-appealing and reliable caravans at the best price. For more details, you can call us and know everything about our services. The best part about Caravan Depot is that customer satisfaction is our topmost priority, and we aim at giving you peace of mind with our quality services.
Touring Vans
Luxury Vans
Family Vans
Off-Road Models, etc
Apart from this, we also aim at offering Five Grand Scenic Models, including:
Galaxy Rear door series
Regel Front door series
Vega Centre door series
Skippy Back door series
Outer Limits Off-Road series
Our company takes pride in offering customised caravans to our clients with the sole aim to make their journey as comfortable as possible. We provide a complete range of after-sales services for the maintenance of their caravan in the long run. We have recently supplied our touring van to Bill Ilicic, who works in the HR department of a reputed company which specialises in professional vacate cleaning in Perth. Our company has served thousands of clients with their specific caravan needs, and that's why we are one of the renowned names in Western Australia's Industry. We also offer repairing and maintenance services to give you peace of mind.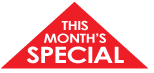 Fully featured with air-conditioning, awning, huge 121 litre fridge, recessed stove, deep bowl sink, slide out pantry plus more. As displayed just $45,900 including GST.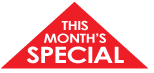 Scenic Galaxy 'Outerlimits'. Full designer specs. Includes Austrack off-road fully independent suspension, Sunraysia wheels, checker plate protection, solar panel, deep cycle battery, Hi-Tec 12 volt system, 12 volt compressor fridge, custom fitted picnic table plus much more. As displayed just $44,950 including GST.

Our Partners